Complete Family Dentistry Blog - Waukesha , WI
Posts for: October, 2017
By Complete Family Dentistry
October 23, 2017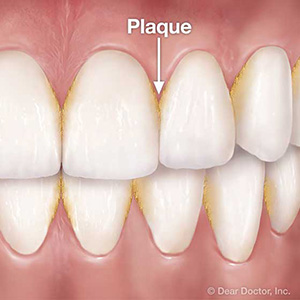 The American Dental Hygiene Association has designated October as National Dental Hygiene Month. Good dental hygiene is the best weapon against your mouth's number one enemy: dental plaque.
Plaque, a sticky biofilm that forms on your teeth, is an accumulation of bacteria, other microorganisms, food debris, and other unpleasant components. It can make your teeth feel fuzzy or slimy. And worse, the bacteria in plaque can lead to tooth decay and gum disease.
The best way to keep plaque at bay is by brushing your teeth twice a day and flossing once a day. But even though you can remove much of the plaque in your mouth with a toothbrush and dental floss, there are nooks and crannies that are hard to access with these basic oral hygiene tools.
Staying on top of dental plaque is an ongoing challenge. Immediately after teeth are cleaned, plaque starts to form again. And the longer plaque stays on teeth, the thicker it grows. Minerals in saliva become incorporated into the biofilm. As plaque takes on more minerals, it becomes calcified. This is when it hardens into calculus, or tartar. At this stage, tooth-brushing and flossing cannot disrupt the hardened layer of buildup, sometimes visible as yellow or brown deposits around the gum line.
This is why it's important to schedule regular professional dental cleanings. At the dental office, we have special tools to remove tartar and get at those hard-to-reach places that your toothbrush and floss may have missed. If you have questions about dental hygiene, plaque control or another oral health issue, we are happy to talk with you. We are your partners in fighting plaque for a bright, healthy smile!
Read more about the topic in the Dear Doctor magazine article "Plaque Disclosing Agents."
By Complete Family Dentistry
October 15, 2017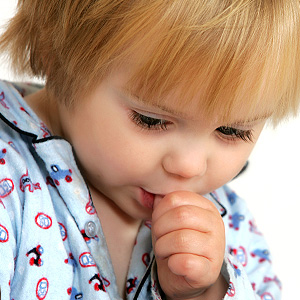 Although distressing to many parents, infants and toddlers sucking their thumb is a common if not universal habit. Most children phase out of it by around age 4, usually with no ill effects. But thumb-sucking continuing into late childhood could prove problematic for a child's bite.
Thumb sucking is related to how young children swallow. All babies are born with what is called an infantile swallowing pattern, in which they thrust their tongues forward while swallowing to ensure their lips seal around a breast or bottle nipple when they nurse. Thumb-sucking mimics this action, which most experts believe serves as a source of comfort when they're not nursing.
Around 3 or 4, their swallowing transitions to a permanent adult swallowing pattern: the tip of the tongue now positions itself against the back of the top front teeth (you can notice it yourself when you swallow). This is also when thumb sucking normally fades.
If a child, however, has problems transitioning to an adult pattern, they may continue to thrust their tongue forward and/or prolong their thumb-sucking habit. Either can put undue pressure on the front teeth causing them to move and develop too far forward. This can create what's known as an open bite: a slight gap still remains between the upper and lower teeth when the jaws are shut rather than the normal overlapping of the upper teeth over the lower.
While we can orthodontically treat an open bite, we can minimize the extent of any treatments if we detect the problem early and intervene with therapies to correct an abnormal swallowing pattern or prolonged thumb sucking. For the former we can assist a child in performing certain exercises that help retrain oral and facial muscles to encourage a proper swallowing pattern. This may also help diminish thumb sucking, but we may in addition need to use positive reinforcement techniques to further discourage the habit.
To stay ahead of possible problems with thumb sucking or the swallowing pattern you should begin regularly taking them to the dentist around their first birthday. It's also a good idea to have an orthodontic evaluation around age 6 for any emerging bite problems. Taking these positive steps could help you avoid undue concern over this common habit.
If you would like more information on managing your child's thumb-sucking habit, please contact us or schedule an appointment for a consultation. You can also learn more about this topic by reading the Dear Doctor magazine article "How Thumb Sucking Affects the Bite."