CEREC Crowns by Complete Family Dentistry
CEREC Crowns in Waukesha, WI
The Old Way
Getting a dental crown using a more traditional process can take several weeks. A typical process involves an initial appointment in which the dentist takes impressions and molds of a patient's mouth, then sends the impressions to a local dental lab where the restorations are created. The patient must then come back to the dental office weeks later when the restoration arrives back from the laboratory in order to have the crown or onlay bonded into place. The entire process can be time consuming.
The New Way Using CEREC
Thanks to Complete Family Dentistry, area patients can enjoy the best in state-of-the-art equipment and technology. We use CEREC technology to create restorations within one dental appointment. After the tooth is made ready, the doctor simply takes a picture with the computer and the CAD/CAM technology produces the restoration in minutes. This helps to create a natural, life-like restoration that can be bonded in the mouth in one visit.

CEREC (which stands for Chair side Economic Restorations of Esthetic Ceramics) is a way for us to provide quality, high-end restorations faster and easier than ever before. CEREC allows the dentists to fabricate restorations on the spot, which is great in emergency situations like when a patient may have lost or broken a crown and needs a replacement as soon as possible. With the CEREC machine, faster restorations are available like never before!

If you are interested in having quality dental work done with the latest and greatest in technologies, call Complete Family Dentistry today to schedule an appointment to get started learning about the ways that this dental practice can provide you the best smile around!
For more information on CEREC Crowns in the Waukesha, WI area call Complete Family Dentistry at (262) 549-6850 today!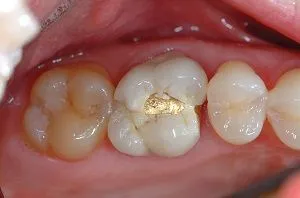 Before
After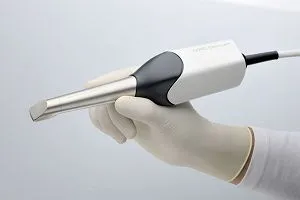 3D Omnicam Camera
MCXL Milling Unit
Acquisition Unit