Complete Family Dentistry Blog - Waukesha , WI
Posts for: June, 2013
By Complete Family Dentistry
June 28, 2013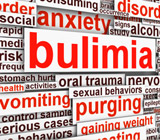 In recent years, the number of teenagers with eating disorders has increased dramatically. According to the National Association of Anorexia Nervosa and Associated Disorders (ANAD), as many as 24 million Americans suffer from some form of eating disorder and 95% of those who have eating disorders are between the ages of 12 and 25.
There are many long-term problems associated with eating disorders, including osteoporosis, infertility and anemia. Another unfortunate side-effect involves dental health. If your child suffers from bulimia nervosa, an eating disorder characterized by a cycle of food binges and vomiting, his or her teeth may show signs of tooth erosion.
Tooth erosion occurs when the tooth surface loses enamel after exposure to acid. It affects more than 90% of individuals with bulimia and 20% of individuals with anorexia nervosa, a disorder that involves starvation. There is often overlap between the two diseases — those with anorexia may sometimes binge and purge, and those with bulimia may try to restrict their food.
Each disorder results in dental diseases for different reasons. In bulimia, tooth erosion is caused by vomit, which is highly acidic and damaging. The frequency that a person engages in this activity will determine how much the teeth are affected. Usually, we will notice this erosion on the upper front teeth. In more severe cases, the salivary glands can become enlarged, causing puffiness on the side of the face. Anorexics, on the other hand, may have dental problems because they are often negligent about grooming and hygiene in general, including oral hygiene.
Every time your teenager visits our office, we will conduct a thorough examination, which includes looking out for the specific signs of eating disorders. If we do find that your teenager has severe tooth erosion, we'll be sure to discuss our findings with you. We may recommend a sodium fluoride mouth rinse to strengthen tooth enamel and reduce its loss. Most importantly, you should speak with your child and seek guidance from a professional to help deal with the issue.
If you would like more information about eating disorders and oral health, please contact us or schedule an appointment for a consultation. You can also learn more by reading the Dear Doctor magazine article "Bulimia, Anorexia and Oral Health."
By Complete Family Dentistry
June 13, 2013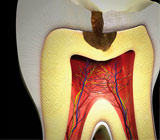 For years the main approach to treating tooth decay (or caries) could best be described as "drill and fill" — remove the decayed tooth material and fill the resulting cavity. But a new approach has come to prominence that addresses not only the results of decay, but seeks to identify and treat the underlying conditions that caused the decay in the first place, and may continue to infect other teeth.
This approach is known as Caries Management By Risk Assessment or CAMBRA. Rather than a "One Size Fits All" approach, CAMBRA individualizes treatment and prevention options by first assessing your own individual risk for tooth decay.
We base this assessment on what might be called the Caries Balance. On one side are factors that increase your risk of tooth decay, easily remembered by the acronym BAD: Bad bacteria that produces acid; Absence of healthy, functional saliva that neutralizes the effects of acid; and Dietary habits that are heavy with sugars, acids and between meal snacking. On the other side are protective factors that reduce your risk, known as SAFE — Saliva and sealants that protect the surfaces of teeth; Antimicrobials that help rid the mouth of bad bacteria; Fluoride, which strengthens teeth against de-mineralization caused by acid; and an Effective diet.
The assessment first involves a survey of questions about your hygiene habits, dental history and lifestyle: Do you brush twice and floss once daily? Do you live in a fluoridated area or use fluoride mouth rinse? Do you smoke? Have you had frequent cavities in the past? These and other questions, along with a complete dental exam and acid level testing, can give us a more accurate understanding of your risk and how best to incorporate treatment that reduces it even further.
Using CAMBRA, you and our dental team develop a true partnership that actually transforms your dental health from simply treating existing caries, to preventing future occurrences.
If you would like more information on the CAMBRA approach to caries prevention, please contact us or schedule an appointment for a consultation. You can also learn more about this topic by reading the Dear Doctor magazine article "Tooth Decay: How to assess your risk."