Complete Family Dentistry Blog - Waukesha , WI
Posts for: November, 2012
By Complete Family Dentistry
November 19, 2012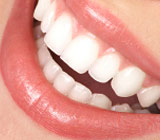 When speaking about veneers in dentistry, many people wonder what they are really made from and how they produce such natural results. The answer is dental porcelain...and yes, it really is a type of porcelain or glass. Even though they are made of porcelain, not all porcelains are the same. This is one reason there can be such a wide price range when comparing porcelain veneer pricing from one dentist to another. For example, the quality of the dental porcelain used and the expertise of the dental lab artisans greatly impact the price of a veneer — just like other pieces of fine art, pricing depends upon the materials used and the artistry of the person creating them.
Dental porcelains are used to create veneers because of their near ideal optical properties in mimicking natural teeth in shine, opacity, and translucence. And when you combine these facts with the artistry of the lab technician and your dentist skill's in placing the veneers, you begin to understand how veneers are virtually undetectable in cosmetically-enhanced teeth. Another reason for using dental porcelain is that they can be made in many colors, shades and translucencies to enhance the optical properties and natural beauty of whiter, brighter, and visually appealing teeth. However, do not let the word porcelain, fool you when it comes to durability. While veneers are not as strong as natural teeth they are not so fragile that you should worry about breaking or damaging them with normal wear and tear. However, you should avoid biting into extremely hard substances; using your veneers as a tool in lieu of scissors, tweezers, or pliers (you should not use your natural teeth as a tool either!); and twisting your veneers when biting into harder substances.
To learn more about veneers, continue reading, "Smile Design Enhanced With Porcelain Veneers." Or, contact us today to discuss your questions or to schedule a consultation.
By Complete Family Dentistry
November 01, 2012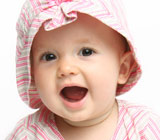 Expectant mothers expect to deal with tooth-related milestones in their child's early years, such as teething and even the eventual shedding of those baby teeth to the Tooth Fairy. But there are many facets of children's oral health that may not be as well known. For example, did you know that using sugary fluids in your baby's bottle too frequently could promote constant acid production in your child's mouth leading to early childhood decay? Did you know that parents and caregivers who have decay transmit the bacteria that cause decay to their children?
Baby or primary teeth serve as guides for permanent teeth and, therefore, their health sets the stage for the health and proper function of their permanent successors. A comprehensive examination during a child's first visit can help uncover any underlying conditions that might be indicative of future problems, like tooth decay that can start as early as the age of six months when their first teeth appear. So the "Age One Visit" is the right time for a first dental visit.
What else do you know or want to know? Take our short quiz to help your child. The answers are listed at the bottom of this article.
The Quiz
Mounting evidence suggests that a child's oral health is most closely tied to which relative?

Mother
Father
Brother
Sister

Parents should bring their children to see a pediatric dentist:

Once they turn two?
Before they start kindergarten?
Preferably before their first birthday?
When they start to lose their baby teeth?

Tooth decay that occurs in infants and young children is referred to as what?

Primary tooth decay
Early Childhood Caries
Diapers to Decay Disease
Pediatric Dental Caries Syndrome

To help diminish the likelihood that your baby/infant will develop a cavity, you should:

Restrict the amount of sugary fluids your child drinks to mealtimes
Maintain proper oral hygiene to reduce harmful bacteria
Use fluoride to make the teeth more resistant to acid attack
All of the above

Infants are most susceptible to tooth decay when:

Breast feeding
Drinking milk from a bottle during meal times
Sucking on a pacifier that has been dipped in jam
Sleeping on their sides
The Answers
1) a = mother 2) c = before their first birthday 3) b = early childhood caries 4) d = all of the above 5) c = sucking on a pacifier that has been dipped in jam
Your baby's first visit to the dentist will cover a lot of ground, including diagnosis, prevention, education, and treatment as we help start him or her on the path to long-lasting oral and dental health. Call our office to schedule an appointment now. You can also learn more about pediatric tooth decay by reading the Dear Doctor magazine article "Age One Dental Visit — Why It's Important For Your Baby."