Complete Family Dentistry Blog - Waukesha , WI
Posts for: September, 2012
By Complete Family Dentistry
September 25, 2012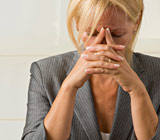 If you fear a visit to the dentist, you are not alone. Studies have shown that up to 75% of people surveyed have some fear of dental visits, and 10 to 15% fear the dentist so much that they avoid any dental treatment. This can have serious repercussions, leading to toothaches, infections, and loss of teeth. Poor oral health can even negatively affect your general state of health.
Here's the good news. Even people who are the most afraid of the dentist can learn to reduce their fear and feel calm and safe during a dental visit.
Dental fears develop when people have bad dental experiences. For many, the problem is a sense of loss of control. Sometimes, fears are based on stories people have heard or even movies they have seen.
The feeling of being afraid reinforces your fear. If you experience the rapid heartbeat, sweaty palms, tensed muscles, and other symptoms of fear while in the dentist chair, you are likely to remember these unpleasant feelings afterward and become even more fearful. In order to reverse this process, you need to begin to associate dental visits with good experiences and a sense of control. Here's how we can help you do this:
Know that you are not alone and we are here to help you.
Talk to us about your fears. We are sure to listen and not be judgmental. If you don't talk about it, you can't get over it.
We will start by doing things that cause only mild or no anxiety. We want each visit to be a good experience, so you are able to leave our office with a feeling that it was okay, and you can do it again.
Our goal is for you to overcome your fear. We will make this a priority and that priority is as important as "fixing your teeth." We will be happy to talk about the time and fees associated with your treatment so that you can overcome your fear and gain a sense of control of the situation.
It took a while for your fears to develop, so you should realize that it will also take a while to get over them. We will spend as much time as you need to get over your fears and will not rush you into doing anything for which you are not ready.
Contact us today to schedule an appointment to discuss your questions about any fears you may have. You can also learn more by reading the Dear Doctor magazine article "Overcoming Dental Fear & Anxiety."
By Complete Family Dentistry
September 10, 2012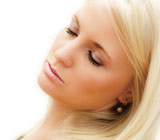 Oral sedation can be an ideal and safe solution for someone who suffers from fear and anxiety regarding dental appointments — the very reason we offer it to our patients. However, there are some things you need to do prior to and following your treatment for optimal oral sedation benefits and treatment results.
Being completely honest about your health history and any medication you are taking is a critical aspect, as it lets us know that oral sedation medication is safe and will work for you. We also ask you to let us know about any over-the-counter (OTC) medications, remedies, or vitamins and/or supplements you are taking. The reason this is so vital is that some can negatively impact your treatment, recovery, and the effectiveness of the oral sedation medications.
You should not eat or drink anything six hours prior to your appointment unless we instruct you otherwise.
You should make arrangements to have someone drive you to and from your appointment, as it may not be safe for you to drive or operate any heavy machinery until the effects of oral sedation have worn off. It is important to note that this will vary depending on what medication is used, so do not assume your reaction/response will always be the same.
Drink plenty of fluids (especially water) to stay hydrated after your appointment.
To learn more ways you can prepare, read the article "Oral Sedation Dentistry." Or you can contact us today to discuss your questions or to schedule an appointment.