Complete Family Dentistry Blog - Waukesha , WI
Posts for tag: dental care
By Complete Family Dentistry
June 29, 2021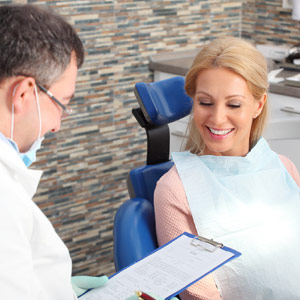 In an ideal world, your family's dental needs would mesh seamlessly with the family budget. Alas, it's not always that way, and it can often be a head scratcher figuring out how to pay for needed dental work.
You can reduce treatment costs with dental insurance, which could conceivably cut your bill in half. But dental policies often have payment caps and coverage limitations on materials and procedures. And unless someone else like an employer is paying for it, you'll have to subtract the premiums you're paying from any benefits you receive to reveal what you're actually saving.
Even with dental insurance, you can still have a remaining balance that exceeds what you can pay outright. You may be able to work out a payment plan with the dentist for extended treatments like braces, but this might not be possible in other cases.
That leaves financing what you owe with loans or credit cards. For the latter, it's highly likely your dentist accepts major credit cards. But since many cards charge high interest rates, you could pay a hefty premium on top of your treatment charges the more you extend your payments on a revolving account over time.
Your dentist may also participate with a healthcare credit card. Although similar to a regular credit card, it only pays for healthcare costs like dental fees. Interest rates may also be high like regular cards, but some healthcare cards offer promotional periods for paying a balance over a designated time for little to no interest. But late payments and overextending the promotional period could nullify this discount.
You might save more on interest with a loan that has a fixed interest rate and payment schedule rather than a credit card with revolving interest (although credit cards may be more suitable for smaller expenditures while a fixed loan works better for larger one-time charges). One in particular is a healthcare installment loan program, one of which your dentist might be able to recommend, which is often ideal for paying dental costs.
Paying for your family's needed dental care can be financially difficult. But you do have options—and your dentist may be able to assist you in making the right choice.
If you would like more information on managing your dental care costs, please contact us or schedule an appointment for a consultation.
By Complete Family Dentistry
June 02, 2020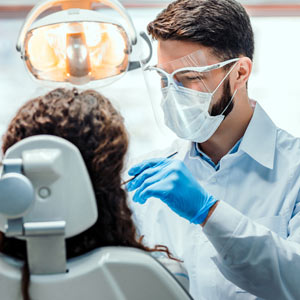 Over the last few months, federal, state and local officials have taken extraordinary measures to slow the spread of COVID-19. Thankfully, some of these measures are beginning to ease. But for many of us, lingering concerns about exposure to the virus will continue to affect our daily lives—including routine activities like dental visits.
We may be asking the question "Is it safe?" for our everyday activities for some time to come. But in regard to seeing your dentist, the answer to that question is an unequivocal "Yes." That's due not only to enhanced precautions put in place because of COVID-19, but also to longstanding practices in the dental profession to minimize the chances of infection.
In recognition this June of National Safety Month, we'd like to put your mind at ease that resuming dental care won't put you at undue risk of COVID-19 or any other infectious disease. Here's how:
Protocols. Everything we do to protect patients and staff from infection is part of an overall plan. This isn't optional: Both governments and professional organizations require it of every dental practitioner. Our plan, based on best practices for infection control, details the procedures we'll use to keep everyone involved in dental treatment, including you, safe from infection.
Barriers. Wearing masks, gloves or other protective equipment isn't a new practice arising from the current crisis—barrier protection has been a critical part of infection control protocols for many years. Rest assured that even during the most routine dental procedures, our staff will wear appropriate barrier equipment to reduce the possibility of infection during treatment.
Disinfection. Viruses and other infectious agents can live for some time on surfaces. To close this possible route of infection, we clean all clinical surfaces between patient visits with approved disinfectants. Instruments and equipment are thoroughly sterilized after each use. And any waste generated during treatment is separated from common waste and disposed of carefully following hazardous waste removal protocols.
It may be a slow return to many aspects of life we once took for granted. Your dental care doesn't have to be one of them. We were prepared before this crisis, and we'll continue to be prepared when it's over to keep you safe from infection.
If you would like more information about dental office safety, please contact us or schedule a consultation. To learn more, read the Dear Doctor magazine articles "Infection Control in the Dental Office" and "Dental Hygiene Visit."
By Complete Family Dentistry
October 28, 2014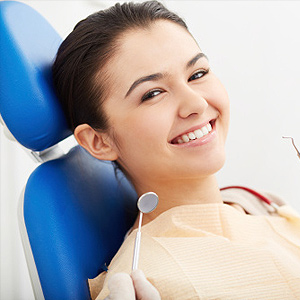 Today's dentist can not only treat most dental diseases and conditions, but can almost prevent disease completely. Our true needs as a society, however, go beyond the dentist's chair — to the lack of availability and affordability of care for every American.
That's of grave concern to dentists — so much so that dentistry itself is already changing to meet these challenges.
In one of the most visible changes, we're seeing accelerated technological advancement that could lower costs and extend our range of care. Advances in 3-D digital imaging are giving dentists amazingly detailed views of patients' mouths that surpass the accuracy of traditional imaging. Telecommunications and the internet are enabling dentists in distant locations to examine patients and even review dental x-rays to guide treatment, providing a new level of care access for patients.
The means for delivering that care are also changing as the traditional paradigm of the solo practice becomes more difficult for new dentists to achieve. With educational debt and practice setup costs reaching as high as $1 million — before earning their first dollar — many dentists are joining larger groups or dental corporations. In these arrangements, practitioners don't have the burden of overhead expenses and can concentrate mainly on their clinical work. On the downside, patients seeing multiple providers may not easily build that all important dentist-patient relationship that's the hallmark of a solo practice. This alternative model could, however, increase the number of practicing dentists over time, making dental care more widely available.
Finally, we're beginning to see greater collaboration between physicians and dentists. There's an emerging understanding of the true interconnection of the body's various systems: diseases of the mouth can affect other diseases of the body, and vice-versa. We're also experiencing a growing development in salivary diagnosis, using this vital oral fluid to detect conditions and disease in other parts of the body. Dentists and physicians will be working more closely than ever to treat the whole person, not just individual systems — a collaboration that will improve patient care all around.
As these changes continue to emerge in dentistry, you may soon see their effects during your visits. One thing, however, won't change — the commitment of dentists to provide the highest level of care, for both your oral and general health.
If you would like more information on how changes in dentistry could affect your care, please contact us or schedule an appointment for a consultation.